Would you like to be able to instantly check out ebooks or audiobooks, even when the library isn't open?
Call or stop by the library and ask the library staff for your library card number. This number will give you access to a world of knowledge contained in Bridges and our databases (see Online Resources).

Device Tutorials
Do you have your library card number but aren't sure how to access all the ebooks and audiobooks Overdrive has to offer? Select the tutorial below for your device and start reading!
Newer Devices (Phone, Tablet, Kindle Fire)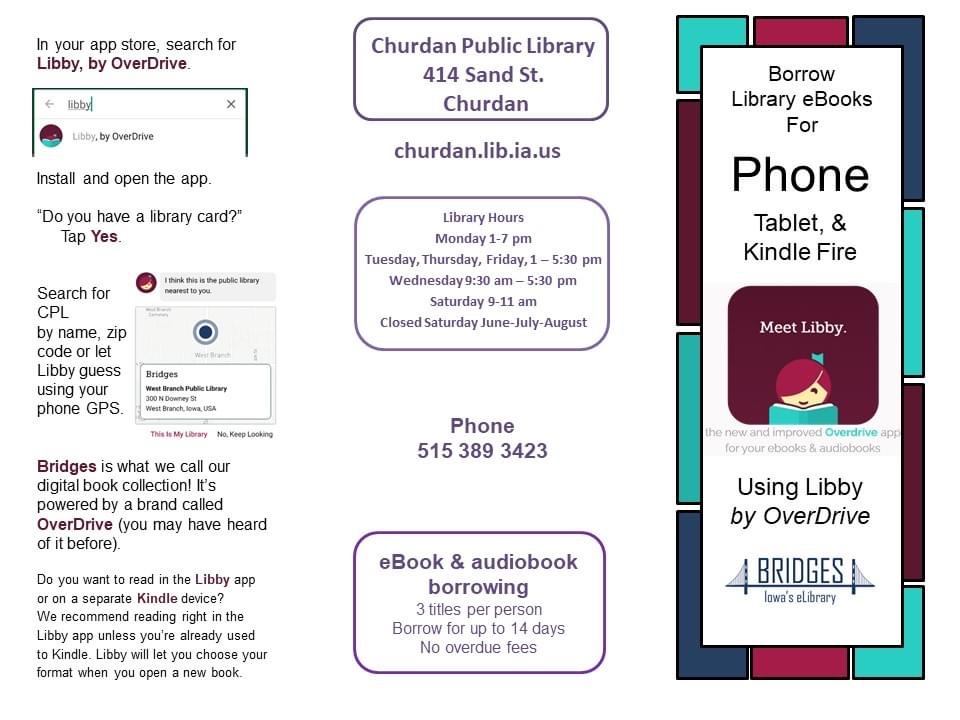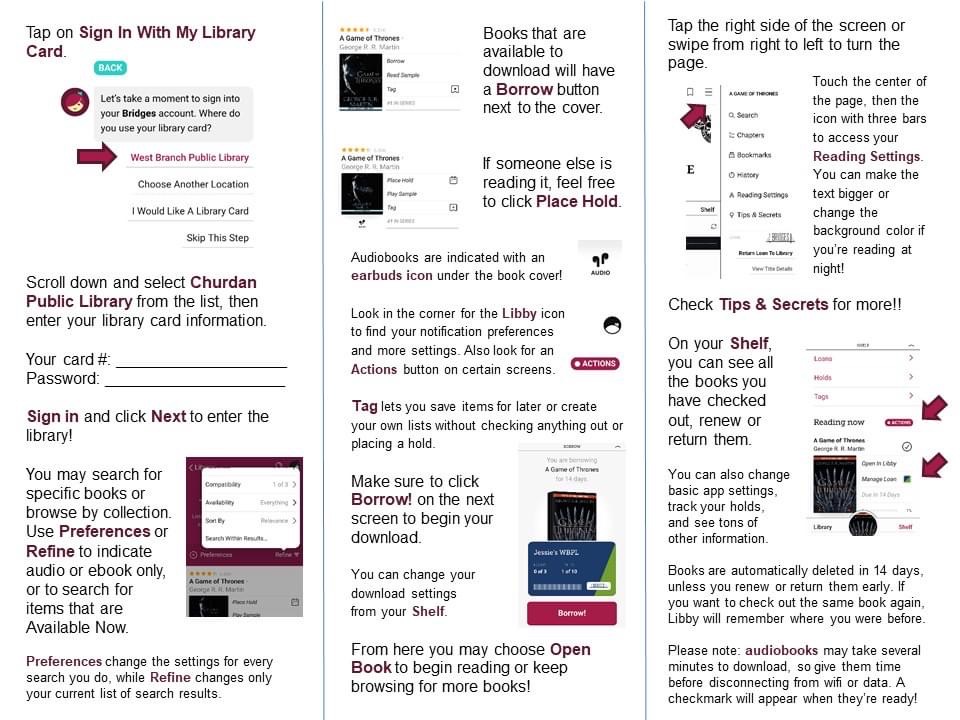 Older Devices (Phone, Tablet, Kindle Fire)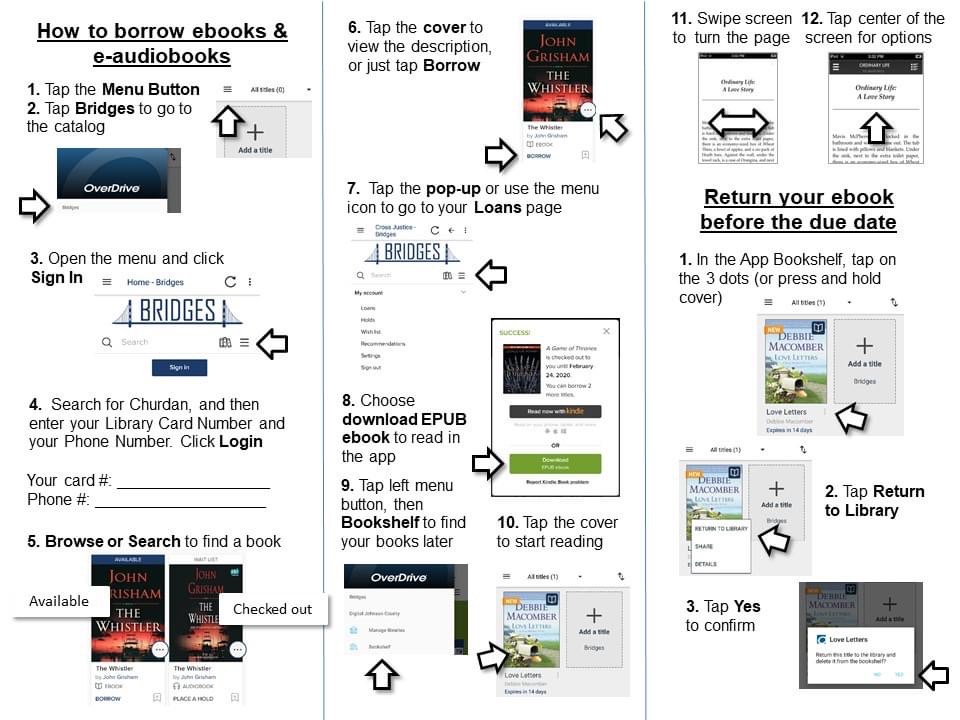 Kindle Devices